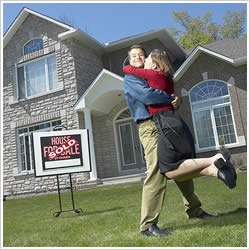 HOME INSPECTION
Professional inspection on your home is one of the best investments you can make. A few hundred dollars now can save you thousands down the road. A professional and experienced inspector will give you a good and objective evaluation of the home's condition. Inspectors do not give an advice on your investment.
It is smart to accompany your inspector during the inspection. You will learn a lot about the home you want to purchase and also get many tips on prevention and maintenance.
Buyer selects the inspector and usually pays for the inspection. Feel free to talk to your friends or family that recently used an inspector and get recommendations. Always make sure that your inspector is a part of ASHI, or other professional trade organization.
Home inspectors in Colorado are not required to be licensed.  
Here are a few suggestions what to ask a Home Inspector:
Are you a member of the American Association of Home Inspectors?
How many residential properties do you inspect each year? How long have you worked as a home inspector?
What kind of guarantees of your work do you provide?
Which items will the inspection cover? Do you check for radon, mold and any other environmental issues? What is the cost?
What type of report will I receive after the inspection? When do I receive the report? (make sure it is within 24 hours after inspection)
Do you carry professional errors and omission insurance? Can I have a copy of the policy?
Can I contact any of your past clients for references?
Home Inspectors that some my clients used in the past:  
Comfort Home Inspection Services:  Ron Tipton: 303-697-1616
Home Data Systems: Aaron Rath: 303-773-6102  or Mark Conway: 303.918.0857
Pillar to Post:   Lee Kastberg 303-655-1177
1-EAP.CO.: Earl Pfeufer:  720-301-8406.
Inspections N Services: John Gonzales  303-753-1015
Advanced Inspections: Girvan Kroesing: 303-778-8980.
Rose Inspections Co.:  Brian & Darryl: 303-369-2227
Sewer Line Inspections:
Hydro Physics 303-806-0622
Camline: 720-271-1234 ask for Mike
$99 Rooter: 303-740-9900
Pipe Spies: Warren Wickford: 303-795-3630
Mold and Radon:
A Healthy Home, LLC: Bob Boyd: 303-989-6809
Quality Environmental, Joe Boatman:  303-530-2574